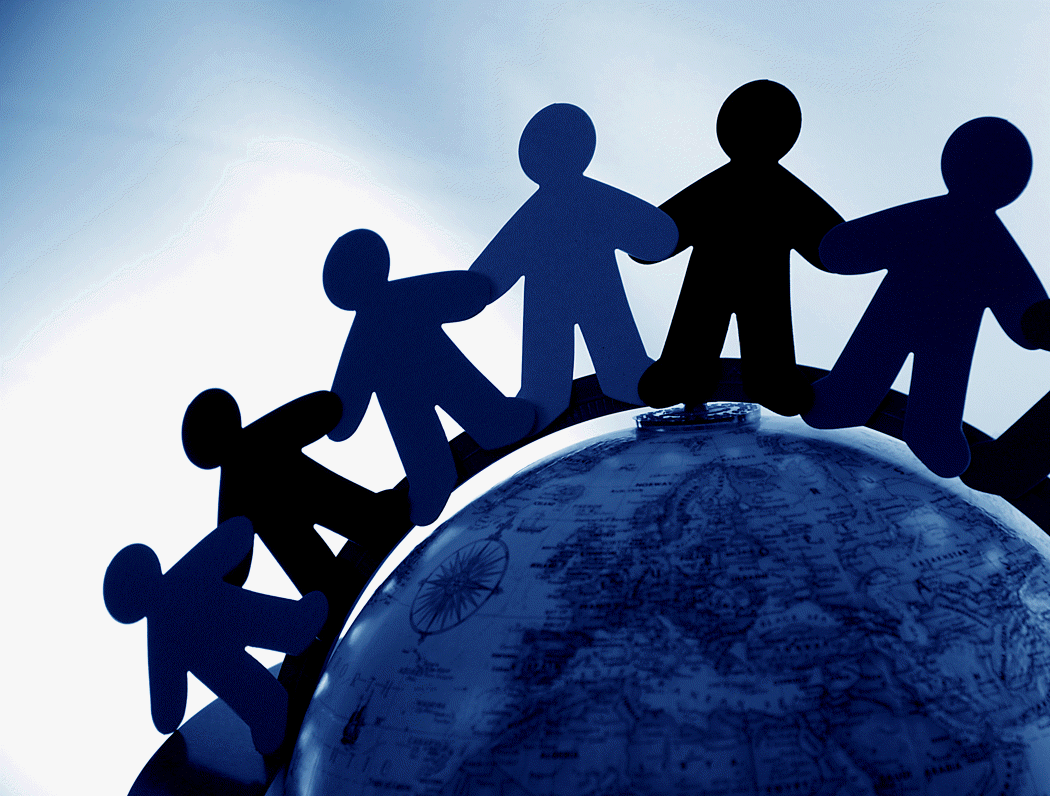 Unity is good and useful for us in establishing a good relationship with God.
Philippians 2:2 - Fulfil ye my joy, that ye be likeminded, having the same love, [being] of one accord, of one mind.
Having one mind in one accord in Christ enhance our life and brings development in the Church.
1 Peter 3:8 - Finally, [be ye] all of one mind, having compassion one of another, love as brethren, [be] pitiful, [be] courteous:
Unity is about having compassion on one another Being part of the call of God, we must be ready to unite every where we are. Bless the less privilege people in Christ. Unity is about haven one goal and objectives for the Kingdom. They may be slight differences along the way but in all we must come together for the Kingdom sake. 1 Corinthians 1:10 - Now I beseech you, brethren, by the name of our Lord Jesus Christ, that ye all speak the same thing, and [that] there be no divisions among you; but [that] ye be perfectly joined together in the same mind and in the same judgment. Division brings about divorce and sin.
Colossians 3:14 - And above all these things [put on] charity, which is the bond of perfectness. Christianity is about promoting love, peace and unity, support among brethren in one way or the order. 2 Corinthians 13:11 - Finally, brethren, farewell. Be perfect, be of good comfort, be of one mind, live in peace; and the God of love and peace shall be with you.
Look, brethren without unity in our body, soul, spirit, among the church, our marriage etc we cannot please God. For God to turn to us we must first unite!
Romans 15:6 - That ye may with one mind [and] one mouth glorify God, even the Father of our Lord Jesus Christ. Romans 12:4-5 - For as we have many members in one body, and all members have not the same office:
We cannot be of the same colour, height, financial level, the same imagination but we can agree to unite. Bringing together what we all have to form the unity the Bible demand from us will be a good thing and cause us to smile.
Now, unity among brethren is not easy because we are from different background and have different statuses but with the Holy Spirit, it is possible. For this to come to pass in our life, the Lord needs renewal of our mind from our former life. The key word is one mind in Christ, no more can we look at one another as "a white man or lady" or "black man" or slave or poor man. Philippians 1:27 - Only let your conversation be as it becometh the gospel of Christ: that whether I come and see you, or else be absent, I may hear of your affairs, that ye stand fast in one spirit, with one mind striving together for the faith of the gospel; Without the Lord's help, we can't not unite permanently .
Psalms 127:1 - (A Song of degrees for Solomon.) Except the LORD build the house, they labour in vain that build it: except the LORD keep the city, the watchman waketh [but] in vain.
WE are the House that is being built by Jesus but He needs our heart and mind to bring the unity in our family and the church on earth. Romans 14:19 - Let us therefore follow after the things which make for peace, and things wherewith one may edify another.
We must be ready to do something that will unite us rather than divide us if we really believe in Christ. We must be of one mind for God to move in our situation. Acts 4:32 - And the multitude of them that believed were of one heart and of one soul: neither said any [of them] that ought of the things which he possessed was his own; but they had all things common. Whatever we have, we must see it as the Lord gave it to us to promote the unity He demanded from us. Afterall, what good thing do we have that is not given from above?
Romans 12:16 - [Be] of the same mind one toward another. Mind not high things, but condescend to men of low estate. Be not wise in your own conceits. Discrimination cannot promote unity among us. Romans 15:5 - Now the God of patience and consolation grant you to be likeminded one toward another according to Christ Jesus: Ephesians 4:13 - Till we all come in the unity of the faith, and of the knowledge of the Son of God, unto a perfect man, unto the measure of the stature of the fulness of Christ: Amen
Let us pray. Father, thank you for your word, your word never go in vain unless it establish what you ask it to do, I pray may the unity of God be establish now among us to the glory of God. Unity is strength, let us gain more strength for the work you have ordained us to do on earth, thank you Jesus, thank you father of Love. Amen